Concept
Most Bet Angel windows and tools can be undocked, moved around and pinned as floating windows. You can move them to different parts of your existing screen or completely different monitors. You can save these heavily customisable layouts and retrieve them in a few clicks.
This feature enables you to arrange and access the tools as you desire, making it easier to monitor different aspects of your betting and trading activity simultaneously. The tools can be retrieved with just a few clicks, allowing you to switch between them quickly and efficiently. This feature provides greater flexibility and improved organisation, allowing you to make the most of Bet Angel's advanced tools.
Docking and undocking
On the top right of most features in Bet Angel, you have a pin and an arrow. Clicking on the pin will 'pin' the tool or window to your screen, and the arrow will undock or dock that window to its original place.

Saving screen layouts
Once you have played around for a fair bit, you will find a screen layout that works well for you. You can save that layout via the menu bar at the top of Bet Angel. You can create as many, within reason, versions of the screen as you want. So it is possible to create one for pre-off, one for in-play, one for football, tennis etc.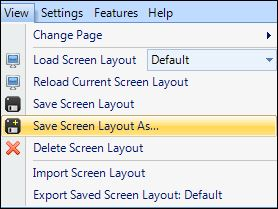 Reactivating screen layouts
Once you have created all the custom layouts, you can quickly access them from the drop-down menu in the middle of Bet Angel. Just click on the menu and then on the profile you wish to bring back, and your whole screen will transform in front of you, ready for betting or trading in the particular style you have selected.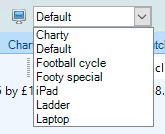 For more information on this feature, visit the Bet Angel user guide.